Game-changing Instagram® Management
It's time to share your talent with the digital world.
Scroll

Tell Us More About You
With TSMA, your craft comes first. We are proud to work with hundreds of actors, creators, thought leaders, athletes, and public figures reaching to the top of their respective fields.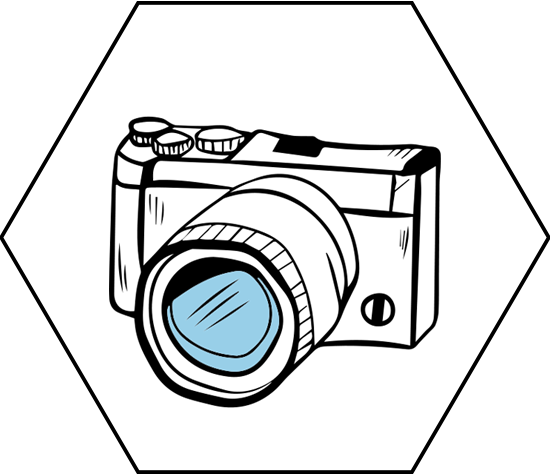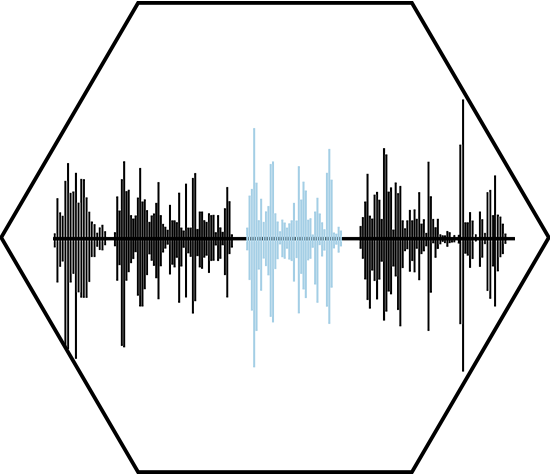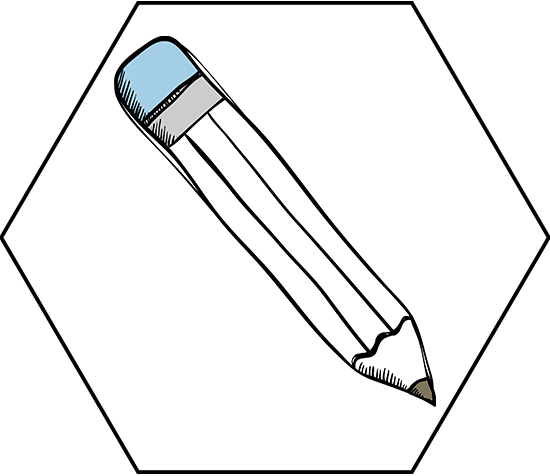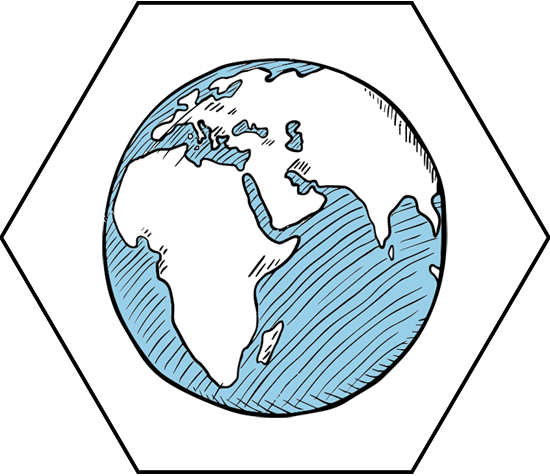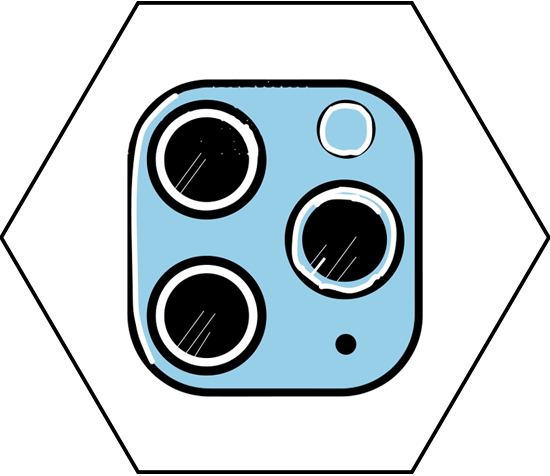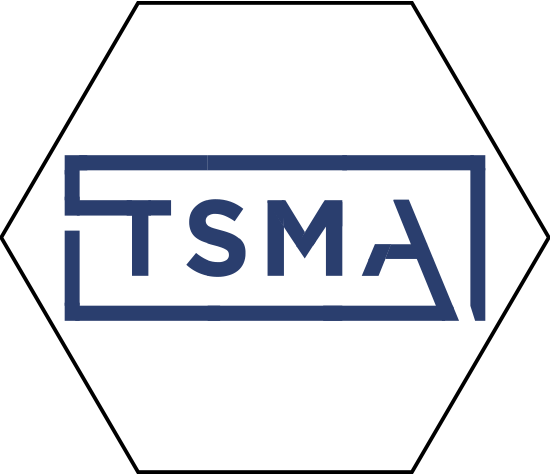 Enter your title in the field below to see how our specialists uniquely serve many others just like you.
I am a(n):
We have a full-service, in-house content creation team. That means if you can dream it, we can create it.
All of our Personal Management Packages include monthly content creation; ranging from expert graphic design, to full in-house editing services, and video/photo shoots in our Los Angeles TSMA Studio. Through our national network of highly sought after creators, we hyper-personalize each and every session.
Recognized as a 2022 "Top 500 Most Innovative Business Models", our proprietary Growth Program is second to none.
We believe incentivized traffic, analytic monitoring, and optimizing content for the algorithm is the secret sauce to building a real audience…fast. We are so confident in this belief, that we are able to guarantee the follower growth on a monthly basis.
The best part? Everything we do is fully within Terms of Service for Instagram®. Time to experience the difference.
TSMA was originally founded as a high-level consulting firm. Over the years we have greatly expanded our service offerings, but consulting and individualized education remain integrated into everything we do.
From the initial onboarding session to ongoing weekly meetings with our expert team, we ensure you understand what's changing in the Wild West of social media…as it's happening.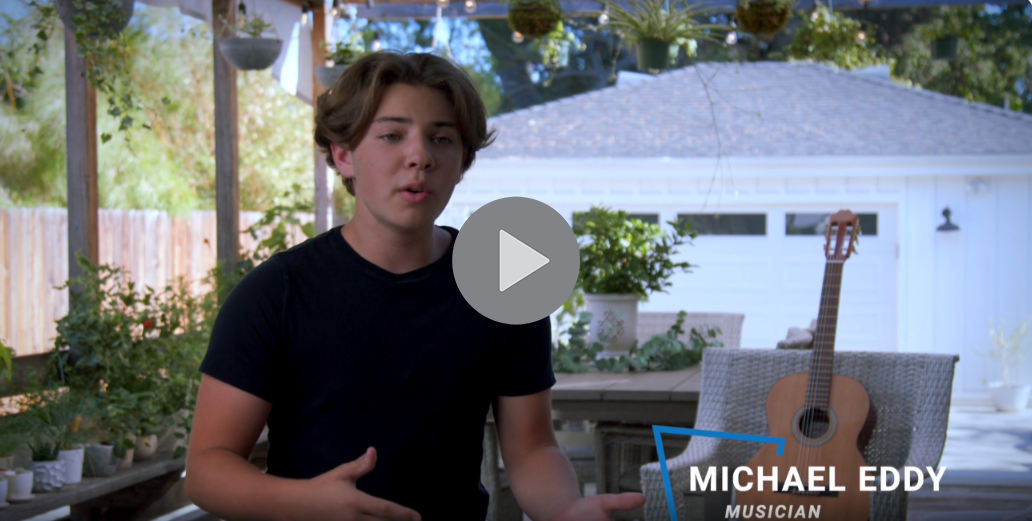 Select Your Tier
Weekly Instagram® posting

Instagram algorithmically rewards users that post often, and 'Feed Posts' are still the largest contributor to overall profile success. Your TSMA team can post Reels, IG videos, Carousels, and stills, timed for best results. (Cross-posting to Facebook® available upon request.)

New Instagram® followers/month

In 2019, our company proudly pioneered the TSMA Celebrity Campaign system, finally bringing a sustainable solution for monthly audience growth to the market. Each month, we negotiate with accounts in the top 1% of Instagram® to facilitate giveaway campaigns. We then run these campaigns until we provide your guaranteed number of real followers, while monitoring the audience and adjusting your content accordingly.

Virtual one-hour onboarding session

Our formal onboarding process allows you to meet your team, set goals, and for us to begin to develop your unique voice. This session also serves as the official agreement renewal date.

Algorithmic profile optimizations

Profile image, handle, biography, name in bio, link in bio, highlight covers, and feed archival, all customized to you, your audience, and Instagram's® algorithmic preferences.

Professional retouching available

We work closely with our friends at Adobe® (Photoshop, Lightroom, Premiere) and Apple® (Final Cut Pro) to create an individualized editing preset for your page, delivering a cohesive aesthetic and incredible posts.

Pre-scheduled weekly content

TSMA developed a revolutionary system to effectively and efficiently present posting calendars to you, pre-checked one week in advance.

Personalized caption writing

We understand that your personal voice is unique to you. From our very first meeting, your team is taking diligent notes on your voice and preferences; providing questionnaires, review sessions, and pre-scheduling to accurately capture your style and tone.

Targeted hashtag strategy

Optimization for Instagram® search can be challenging. We ensure your content is easily discoverable, by selecting appropriate hashtags for each individual post—keeping you top of mind and top of feed.

Dedicated account manager

With TSMA, multiple divisions come together to collaborate on every social presence we manage. To streamline your communication, we pair you with one of our award-winning account managers for daily simplicity and ease.

One-hour content creation sessions

Content creation is a key element to your social success, which is why we provide it with all of our management tiers. Each shoot is approximately an hour, with countless ways to customize your session. Shoots are available in Los Angeles county, either at your place of work or residence, or at our iconic TSMA Studio. For those outside of Los Angeles, we can allocate this budget to additional audience growth and services. Graphic design is included in all packages.

Instagram® profile/calendar review meetings

Instagram® profile/calendar review meetings: With our Signature and Legacy tiers, we schedule time each week to meet with you and review progress. These meetings include calendar overview, content creation planning, schedule updates, and a space to express any changes you may wish to see on your page. *For Legacy clients, this meeting will be combined with the weekly Career Development Consultation.

Career development consultations

A client favorite — our Signature Consultations provide practical advice to accelerate, and make a meaningful impact on, your career. Our top consultants each bring years of functional experience in their professional field. You will interface with them on a rotating basis, determined by what will have the greatest effect on your specific needs.

Instagram® Reel video creation

It's no secret that Instagram® Reels (short-form, vertically shot videos) are currently the fastest route to a thriving organic audience. Reels open doors to new audiences and higher post impressions than traditional photography. Conceptualizing, filming, and editing of these Reel videos is included in your monthly allocated content sessions.

Budget allocated to boosting posts

To further expand the reach of your content, we allocate budget from your monthly payments to boost specific posts, and increase the audience who will see your content.

On-location content shoots

For our Legacy clients, we have the ability to travel to you within the continental US on a semi-regular basis for content creation sessions. (International clients please inquire.)

Advanced content creation

Capabilities include multiple camera shoots, casting, 8K video, mood boards, and drone footage.

White glove services and opportunities 💙

Influencer relations, speaking engagements, exclusive invitations, and much more. The white glove services we provide Legacy clients are unique to TSMA, and have changed the trajectory of numerous careers.
ESSENTIAL
SIGNATURE
LEGACY
ESSENTIAL ($1,200/mo)
SIGNATURE ($2,550/mo)
LEGACY ($4,950/mo)
ESSENTIAL ($1,200/mo)

Includes:

3x/week Weekly Instagram® posting

Instagram algorithmically rewards users that post often, and 'Feed Posts' are still the largest contributor to overall profile success. Your TSMA team can post Reels, IG videos, Carousels, and stills, timed for best results. (Cross-posting to Facebook® available upon request.)

1,250+ New Instagram® followers/month

In 2019, our company proudly pioneered the TSMA Celebrity Campaign system, finally bringing a sustainable solution for monthly audience growth to the market. Each month, we negotiate with accounts in the top 1% of Instagram® to facilitate giveaway campaigns. We then run these campaigns until we provide your guaranteed number of real followers, while monitoring the audience and adjusting your content accordingly.

Virtual one-hour onboarding session

Our formal onboarding process allows you to meet your team, set goals, and for us to begin to develop your unique voice. This session also serves as the official agreement renewal date.

Algorithmic profile optimizations

Profile image, handle, biography, name in bio, link in bio, highlight covers, and feed archival, all customized to you, your audience, and Instagram's® algorithmic preferences.

Professional retouching available

We work closely with our friends at Adobe® (Photoshop, Lightroom, Premiere) and Apple® (Final Cut Pro) to create an individualized editing preset for your page, delivering a cohesive aesthetic and incredible posts.

Pre-scheduled weekly content

TSMA developed a revolutionary system to effectively and efficiently present posting calendars to you, pre-checked one week in advance.

Personalized caption writing

We understand that your personal voice is unique to you. From our very first meeting, your team is taking diligent notes on your voice and preferences; providing questionnaires, review sessions, and pre-scheduling to accurately capture your style and tone.

Targeted hashtag strategy

Optimization for Instagram® search can be challenging. We ensure your content is easily discoverable, by selecting appropriate hashtags for each individual post—keeping you top of mind and top of feed.

Dedicated account manager

With TSMA, multiple divisions come together to collaborate on every social presence we manage. To streamline your communication, we pair you with one of our award-winning account managers for daily simplicity and ease.

1/month One-hour content creation sessions

Content creation is a key element to your social success, which is why we provide it with all of our management tiers. Each shoot is approximately an hour, with countless ways to customize your session. Shoots are available in Los Angeles county, either at your place of work or residence, or at our iconic TSMA Studio. For those outside of Los Angeles, we can allocate this budget to additional audience growth and services. Graphic design is included in all packages.

ESSENTIAL

SIGNATURE ($2,550/mo)

Includes:

5x/week Weekly Instagram® posting

Instagram algorithmically rewards users that post often, and 'Feed Posts' are still the largest contributor to overall profile success. Your TSMA team can post Reels, IG videos, Carousels, and stills, timed for best results. (Cross-posting to Facebook® available upon request.)

2,500+ New Instagram® followers/month

In 2019, our company proudly pioneered the TSMA Celebrity Campaign system, finally bringing a sustainable solution for monthly audience growth to the market. Each month, we negotiate with accounts in the top 1% of Instagram® to facilitate giveaway campaigns. We then run these campaigns until we provide your guaranteed number of real followers, while monitoring the audience and adjusting your content accordingly.

Virtual one-hour onboarding session

Our formal onboarding process allows you to meet your team, set goals, and for us to begin to develop your unique voice. This session also serves as the official agreement renewal date.

Algorithmic profile optimizations

Profile image, handle, biography, name in bio, link in bio, highlight covers, and feed archival, all customized to you, your audience, and Instagram's® algorithmic preferences.

Professional retouching available

We work closely with our friends at Adobe® (Photoshop, Lightroom, Premiere) and Apple® (Final Cut Pro) to create an individualized editing preset for your page, delivering a cohesive aesthetic and incredible posts.

Pre-scheduled weekly content

TSMA developed a revolutionary system to effectively and efficiently present posting calendars to you, pre-checked one week in advance.

Personalized caption writing

We understand that your personal voice is unique to you. From our very first meeting, your team is taking diligent notes on your voice and preferences; providing questionnaires, review sessions, and pre-scheduling to accurately capture your style and tone.

Targeted hashtag strategy

Optimization for Instagram® search can be challenging. We ensure your content is easily discoverable, by selecting appropriate hashtags for each individual post—keeping you top of mind and top of feed.

Dedicated account manager

With TSMA, multiple divisions come together to collaborate on every social presence we manage. To streamline your communication, we pair you with one of our award-winning account managers for daily simplicity and ease.

2/month One-hour content creation sessions

Content creation is a key element to your social success, which is why we provide it with all of our management tiers. Each shoot is approximately an hour, with countless ways to customize your session. Shoots are available in Los Angeles county, either at your place of work or residence, or at our iconic TSMA Studio. For those outside of Los Angeles, we can allocate this budget to additional audience growth and services. Graphic design is included in all packages.

1/week Instagram® profile/calendar review meetings

Instagram® profile/calendar review meetings: With our Signature and Legacy tiers, we schedule time each week to meet with you and review progress. These meetings include calendar overview, content creation planning, schedule updates, and a space to express any changes you may wish to see on your page. *For Legacy clients, this meeting will be combined with the weekly Career Development Consultation.

1/month Career development consultations

A client favorite — our Signature Consultations provide practical advice to accelerate, and make a meaningful impact on, your career. Our top consultants each bring years of functional experience in their professional field. You will interface with them on a rotating basis, determined by what will have the greatest effect on your specific needs.

Instagram® Reel video creation

It's no secret that Instagram® Reels (short-form, vertically shot videos) are currently the fastest route to a thriving organic audience. Reels open doors to new audiences and higher post impressions than traditional photography. Conceptualizing, filming, and editing of these Reel videos is included in your monthly allocated content sessions.

SIGNATURE

LEGACY ($4,950/mo)

Includes:

5x/week Weekly Instagram® posting

Instagram algorithmically rewards users that post often, and 'Feed Posts' are still the largest contributor to overall profile success. Your TSMA team can post Reels, IG videos, Carousels, and stills, timed for best results. (Cross-posting to Facebook® available upon request.)

5,500+ New Instagram® followers/month

In 2019, our company proudly pioneered the TSMA Celebrity Campaign system, finally bringing a sustainable solution for monthly audience growth to the market. Each month, we negotiate with accounts in the top 1% of Instagram® to facilitate giveaway campaigns. We then run these campaigns until we provide your guaranteed number of real followers, while monitoring the audience and adjusting your content accordingly.

Virtual one-hour onboarding session

Our formal onboarding process allows you to meet your team, set goals, and for us to begin to develop your unique voice. This session also serves as the official agreement renewal date.

Algorithmic profile optimizations

Profile image, handle, biography, name in bio, link in bio, highlight covers, and feed archival, all customized to you, your audience, and Instagram's® algorithmic preferences.

Professional retouching available

We work closely with our friends at Adobe® (Photoshop, Lightroom, Premiere) and Apple® (Final Cut Pro) to create an individualized editing preset for your page, delivering a cohesive aesthetic and incredible posts.

Pre-scheduled weekly content

TSMA developed a revolutionary system to effectively and efficiently present posting calendars to you, pre-checked one week in advance.

Personalized caption writing

We understand that your personal voice is unique to you. From our very first meeting, your team is taking diligent notes on your voice and preferences; providing questionnaires, review sessions, and pre-scheduling to accurately capture your style and tone.

Targeted hashtag strategy

Optimization for Instagram® search can be challenging. We ensure your content is easily discoverable, by selecting appropriate hashtags for each individual post—keeping you top of mind and top of feed.

Dedicated account manager

With TSMA, multiple divisions come together to collaborate on every social presence we manage. To streamline your communication, we pair you with one of our award-winning account managers for daily simplicity and ease.

3/month One-hour content creation sessions

Content creation is a key element to your social success, which is why we provide it with all of our management tiers. Each shoot is approximately an hour, with countless ways to customize your session. Shoots are available in Los Angeles county, either at your place of work or residence, or at our iconic TSMA Studio. For those outside of Los Angeles, we can allocate this budget to additional audience growth and services. Graphic design is included in all packages.

1/week* Instagram® profile/calendar review meetings

Instagram® profile/calendar review meetings: With our Signature and Legacy tiers, we schedule time each week to meet with you and review progress. These meetings include calendar overview, content creation planning, schedule updates, and a space to express any changes you may wish to see on your page. *For Legacy clients, this meeting will be combined with the weekly Career Development Consultation.

1/week Career development consultations

A client favorite — our Signature Consultations provide practical advice to accelerate, and make a meaningful impact on, your career. Our top consultants each bring years of functional experience in their professional field. You will interface with them on a rotating basis, determined by what will have the greatest effect on your specific needs.

Instagram® Reel video creation

It's no secret that Instagram® Reels (short-form, vertically shot videos) are currently the fastest route to a thriving organic audience. Reels open doors to new audiences and higher post impressions than traditional photography. Conceptualizing, filming, and editing of these Reel videos is included in your monthly allocated content sessions.

Budget allocated to boosting posts

To further expand the reach of your content, we allocate budget from your monthly payments to boost specific posts, and increase the audience who will see your content.

On-location content shoots

For our Legacy clients, we have the ability to travel to you within the continental US on a semi-regular basis for content creation sessions. (International clients please inquire.)

Advanced content creation

Capabilities include multiple camera shoots, casting, 8K video, mood boards, and drone footage.

White glove services and opportunities 💙

Influencer relations, speaking engagements, exclusive invitations, and much more. The white glove services we provide Legacy clients are unique to TSMA, and have changed the trajectory of numerous careers.

LEGACY
The Essential Tier
$1,200/month
The Signature Tier
$2,550/month
The Legacy Tier
$4,950/month